---

Mystery Christmas Movies 2011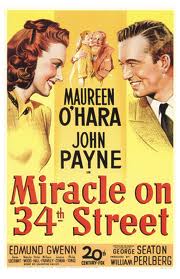 First, a brief background. Over ten years ago, someone wrote to me and said, "You seem to know a lot about Christmas movies. There's one I saw, but I can't remember the title . . ." So, even though I don't really know a lot about Christmas movies, I started listing mystery Christmas movies on this website, first at the bottom of our Favorite Christmas Movies page, then on a separate Mystery Christmas Movies page, and then on our (Even More) Mystery Christmas Movies page. Fact is, I wish I had more time to devote to this, because Christmas is my favorite time of the year, but with work and all - and buying Christmas gifts for loved ones - it gets a bit hectic, so please be patient. I generally stop listing mystery Christmas movies a few days before Christmas Eve, and then don't start in again until the following November.
Well, enough about me. If you have a Christmas mystery movie, or can solve a Christmas movie mystery, just e-mail me at djmcadam@gmail.com . Thanks, and Happy Holidays!
Bill in Lancaster, PA writes:
I hope this is the right place for this inquiry. I saw on the site several people had asked about Christmas films, which they were having a difficult time identifying. I hope someone will solve this mystery for me...A mystery that's at least 40 years old! he film I'm looking for was a theatrical release, and it was made before 1973. I saw it in the theater somewhere between 1969 and 1972. It could have been an older film on holiday re-release. In the film there was a boy who I believe was an orphan. All he wanted for Christmas was a mother and father. At the end of the film there were two tall boxes, wrapped with Christmas wrapping paper. When the boxes were opened he became joyous, because his new parents were in them. This must be a very obscure film!
Elena, from New York City or its environs, wants to know:
I have been searching for a TV Movie for years and have not been able to locate it. I am not sure if it was a local movie (New York City) area or not. It was seen on TV in the late 60's. It is about a little boy that runs away on Christmas Eve-- his parents were arguing, possibly divorcing. They lived in a tall apartment building. The boy runs across the street to a toy store. The people in the store are busy and do not see that the boy came in. He goes and hides among the toys and falls asleep. The store closes with him inside. He is awaken once the toys come alive. At the end of the movie- the boy is brought across the street by a life size toy soldier carrying him. He hands the boy to the doorman. -- this was the first time I ever heard of a doorman!! It was a cute -- feel good movie-- me and my sister both remember it-- and it has never been on since-- If anyone has ever seen this movie, I would love to know the title.
Kevin (who is obviously a good deal younger than I am) recalls a headmistress with a chainsaw:
My brothers and I struggle to remember an absurd Christmas video that we watched as children (the mid-to-late nineties). We remember little, but we remember that the characters live in an orphanage where the headmistress is a stern woman who keeps the children in unhappy conditions. Somehow a Christmas tree ends up on the orphanage grounds, and then at the end the headmistress has a chainsaw and is about to cut down the tree when she suddenly gets struck by lightning and turns good. It was probably not a full-length movie, but it is one of the few parts of our childhood we remember. Any ideas?
Update: Bee from Texas (who solved a number of puzzlers on one of our other Mystery Christmas Movie pages) suggests:
Kevin might have seen an animated short called The Christmas Tree (but not the one by Rankin and Bass). A description given by Amazon: "The poor children who live at Mrs. Mavilda's orphanage have never had Christmas presents....they've never even heard of Santa! the cold-hearted Mrs. Mavilda doesn't believe in such foolishness."
Joanne from Brockton, Massachusetts recalls a sad Christmas tree:
My daughter remembers watching a Christmas movie in the 80's about a Christmas tree and an old fashioned (?) family – possibly foreign from Scandinavia or the like. The story is narrated by the tree and it's about the tree being picked and brought to the house and enjoys the season and then is sad when he is discarded. Any ideas?
Update: Mystery Solved by Joanne herself, who wrote us in March 2012 to say: "My daughter who was trying to figure this out was reading a fairy tale book this morning that she received as a gift at her baby shower. It was a book of Hans Christian Andersen's stories. The last one was called "The Fir Tree." And guess what??? It is the story that she was trying to find. She must have seen a VHS of it years ago and never forgot it. So, one mystery cleared. Thank you for your interest."

And then there's Amanda, who is also younger than I (actually, I'm starting to think everyone's younger . . . )
I may have missed the boat on this, but after more than 20 years of searching I still think of this every Christmas. This year I'm hoping for a peaceful one! I saw a film on TV as a child in the 80s on Christmas day as we went to lunch and never saw the end. Even then it made me cry. It was a black and white film the story centered around a boy whose parents were no longer together. All he wanted for Christmas was to have his daddy back. He asked a homeless guy dressed as Santa (who had a bell) for exactly that. Not sure if the homeless guy was his dad or just knew where his dad was, but I think his daddy came home. I know I remember very little about the film, but perhaps your amazing contributors could solve yet another Christmas film mystery....
Can you make someone's holiday brighter by solving one of these mysteries? Thanks in advance!

---
© D J McAdam. Please note: all applicable material on this website is protected by law and may not be copied without express written permission.
---
Home | Book Collecting | Folklore / Myth | Philately | Playing Cards | Literature | Contents