By D. J. McAdam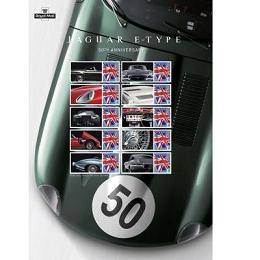 I recently received a small package from Great Britain and the sender, a stamp collector, was nice enough to use some interesting postage stamps as postage, including three stamps that featured automobiles. Each of the postage stamps featured an antique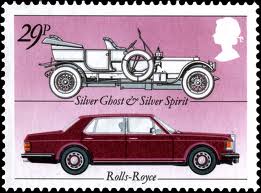 model car and then a current model from the same manufacturer; the Silver Ghost and the Silver Spirit for Rolls-Royce, the SSI and XJ6 for Jaguar, and the Model T and Escort for Ford.
This got me thinking, once again, of the subject of topical stamp collecting, as it's called in the USA, or thematic stamp collecting, as it's referred to in most other English-speaking countries. A topical stamp collection would probably never be my primary stamp collection, but it would make for a fun side collection, and automobiles on stamps sounds like a great deal of fun indeed.
I like cars, and build model cars as a sometimes-hobby, so collecting cars on stamps seems entirely natural.
Resources and Available Material
My first stop for resources was the American Topical Association but, surprisingly, I didn't find any study group for automobiles on stamps. (Other modes of transportation on stamps, such as Trains on Stamps and Ships on Stamps, were represented.) However, I did notice a number of websites (some philatelic, some automotive) discussing automobiles on stamps, and there are dealers offering the topic.
And there are some great stamps out there. In 2008, The United States issued a set of five postage stamps featuring classic American cars of the 1950s. The set includes images of a 1957 Chrysler 300C, a 1957 Lincoln Premiere, a 1957 Pontiac Safari, a 1957 Studebaker Golden Hawk, and a 1959 Cadillac Eldorado. A great number of other countries have also issued stamps featuring automobile designs, including St. Lucia, Nevis, Cambodia, Germany, Gibraltar, and many, many others. Most automobile stamps are, of course, modern, but some German and American stamps were issued prior to 1940.
All in all, I like the idea. I haven't quite figured out yet how I'll arrange the collection - probably stamps mounted on blank or quadrille album pages - but the concept holds great appeal for me, and should be quite enjoyable. Enjoyment - that is what hobbies are supposed to be all about, isn't it?
___________________________